The R&D of Adionics Process and Organic media, the Flionex, has started in 2008 and led to two first demostrators that allowed to increase experience and expertise in Lithium Extraction.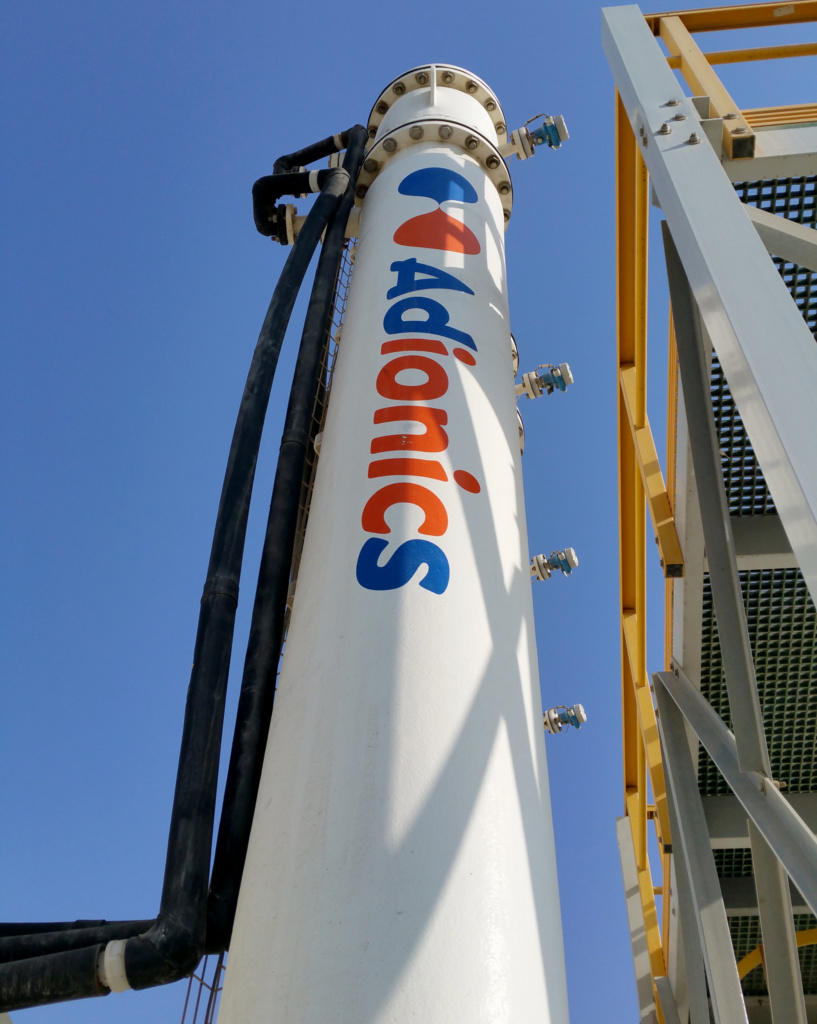 First worldwide demonstration was carried out in 2015-2016 in partnership with the Suez group. The demonstrator was installed on the Ghantoot site in the United Arab Emirates, on behalf of the company Masdar, to demonstrate the concept of desalination by means of a liquid/liquid extraction process.
Location: Ghantoot, Abu-Dhabi
Flow: 24m3 / day
Salt: NaCI 
TRL : 4/5
2017 -2019 Industrial Prototype
Our second unit has been in operation since 2018 on the site of the EDF power station in Martigues. A significant technical improvement was also made to the equipment to prove the extraction of salts from sea water.
Location: Martigues, France
Flow: 50m3 / day
Salt: NaCI 
TRL : 6